04.08.2021
Lectures/Events
Sunset Kino: Jonas Mekas
Wed, 4 August 2021, 9pm
A film by Jonas Mekas (LT/USA) curated and introduced by Josée Drouin-Brisebois (CA), Curator of Contemporary Art, National Gallery of Canada.

Jonas Mekas, Out-Takes from the Life of a Happy Man, 2012, 68 min

Jonas Mekas (1922-2019) was a filmmaker, artist, poet and critic. He was born in Lithuania and emigrated to the United States in 1949. He lived in New York city, where he became known as the godfather of American avant-garde cinema and member of Fluxus. Many of Mekas' films capture moments of his life in his poetic diaristic style. His autobiographical film Out-Takes from the Life of a Happy Man is composed of previously unused brief scenes and footage shot between 1960 and 2000, set to musical improvisations.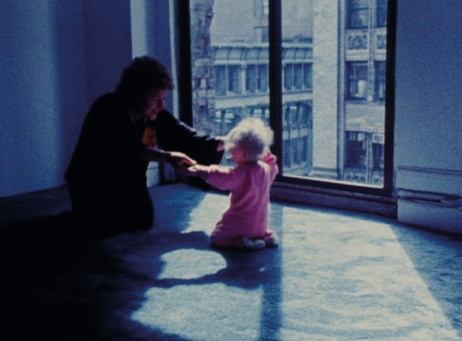 Jonas Mekas, Out-Takes from the Life of a Happy Man, 2012
Photo: Courtesy of the artist